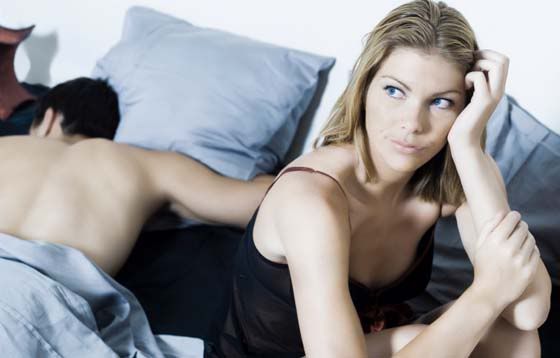 With relationships being things of the past, more and more people are looking for the new channel of interaction between men and women that doesn't include countless headaches, fights, heartbreak, and expensive gifts every February 14th. What many are turning to is casual sex. Casual sex is something that has always been a dream of just the male gender, but now, casual sex has become something that women want as well. Sex has become something that is more of a sport and there just for pleasure rather than for two people who are in love with each other. Casual sex is, of course, the concept of having sex with someone with absolutely no strings attached; it is strictly for the pure enjoyment of both of the parties involved. Sounds like the greatest concept ever right? Only one tiny problem and no, it is not the increasingly high chance of catching herpes. Rather, it is the fact that this amazing concept of just having causal sex doesn't work. It never has and it never will. But the fact that it doesn't work won't stop anyone from trying, as this has been going on since the beginning of time, but, as we all know, the shelf life you have with a casual sex partner is shorter than the lifespan of those terrible blackberry phones.
Here are the five reasons casual sex just doesn't work:
1. Jealously
Women are naturally jealous and will always be. And when men get jealous, it's more of a vengeance type of jealousy, whereas women are more hateful. These two different types of jealousies mixed together don't mix at all. Whatever side of the equation you are on, if you ever see your casual sex partner flirting or even going on dates with someone else, you are naturally going to get jealous and feel like something of yours is being taken. Even though you two aren't "together," there is still a sense of entitlement that is far more than there should be if you're just having casual sex.
2. Feelings
This leads into the next issue of casual sex: feelings. Feelings suck and take up way too much thought-space in our heads. The good news here is that feelings are usually one sided in the beginning stages. Females are more likely to develop feelings than men are because women are not accustomed to having casual sex. Problem is, when she does eventually develop feelings, she is going to want more than just sex. She is going to want to feel like she has more value than just a regular booty call here and there. And that is when things get complicated. If the guy develops feelings and she doesn't, it's even worse because than he just becomes desperate when this was meant to be casual. It is almost impossible for girls to continue having casual sex with guys without catching any emotions. There is just something in their mind that tells them they should develop some type of feeling for guys who are inside of them. It must be all the Disney propaganda that told them Prince Charming is out there.
3. Women hate it
Sure, they might do it because they just got out of a really bad relationship or they don't really feel like having a boyfriend but still want the same amazing feeling of sex, but deep down inside they hate it. They don't really want their sacred experience to be cheapened and they don't ever want to feel like they're being used. Everything will feel great for them while having sex, but afterwards, there is just no chance that they feel good about themselves knowing they just got used. Women hate it even though it is proven that women enjoy sex way more than men do – just another reason why women are so weird. How can anyone say they were used when they had more of the fun?
4. Short shelf life
The shelf life of casual sex is short, really short. You'll be lucky enough to get it to the month point before she starts saying she doesn't want to be used for sex anymore or that she wants more from you. That is the point where things get complicated because you know the golden rule: you can't turn a booty call into a housewife. The worst part is when you slowly start seeing the casual sex relationship fade away and you just try to get that last bang in there.
5. Excitement dies down
It's like getting new sneakers — it's only fun to have for a week and then it's kind of something that just drags on and becomes increasingly boring. Sure, casual sex is fun and all, but the first week is really where all the excitement is because you just find it amazing that you can have sex on demand. But then the casual sex gets boring and, of course, you'll want to venture onto a new girl.