The friend zone might be the most dreaded relationship status for a man. As we all know, men typically do not befriend women unless they have ulterior motives. Men have plenty of other men for friends. When a man befriends a woman, he is most likely looking to be friends with benefits, not her personal, unpaid therapist. Unfortunately, many men become trapped in the friend zone and ultimately become boyfriends without any benefits. Nonetheless, just like with an actual girlfriend, your iPhone battery will die from too much texting. Worst of all, you have to hear her complain about other guys. It truly is a miserable reality. But this friend zone nonsense will end today, as we will educate you on how to escape the confines of this most dreaded relationship.
Stop Listening & Take Action:
When a man is friends with a woman he is subject to endure the brutal details regarding her irrelevant feelings for an ex while also being expected to provide her with a source of comfort. You can take advantage of this situation by simply ceasing to listen and taking action. The way to do this is to completely bash her ex and use the line "you deserve so much better." After you have planted that seed, use hints that the guy she deserves may be around her and she doesn't realize it. Keep forcing the issue and she will eventually crack.
Be Assertive:
One of the biggest mistakes many men make is failing to capitalize on opportunities to make a move because of a fear of being rejected. Don't be a pussy, bro. Get out of your shell and express your compassion for your lady "friend." The worst thing that could happen is that you lose a needless friend and turn your already detrimental and mentally exhausting relationship into an awkward one. The best thing that could happen is that you succeed in accomplishing your goal. Either way, you win.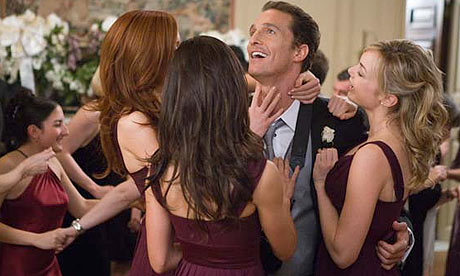 Be Dateable:
Looks are very important when dealing with a new potential acquisition. You don't want to come off looking homely and too comfortable. Dress to impress and always look sharp. It will only help your chances. Don't try too hard, but find the right balance between casual, formal and fashionable.
Let Your Personality Shine:
Now, of course, your personality is what got you into the friend zone in the first place, so it is a blessing and curse. Show her a side of your personality she hasn't seen before. Tell her about your secret hobbies and some of the different experiences you have had in your life. You have to sell her on the fact that you are mature and have a soft side to you as well. Women like to see men who are experienced and can seem mature at times.
Flirt and Compliment:
The flirting and the complimenting will be the breaking point for her. Most women turn a blind eye and don't even realize when a guy friend is expressing interest because they seem incapable of understanding that guys and girls cannot be friends. So to set yourself aside, keep the casual flirting going. Tease her a bit and always make sure to be funny. Always compliment her on how good she looks and she will slowly begin realizing that you have some interest in her. These subtle hints may lead to more than just being friends, and if you're well versed in the aforementioned tips, she will act upon them.