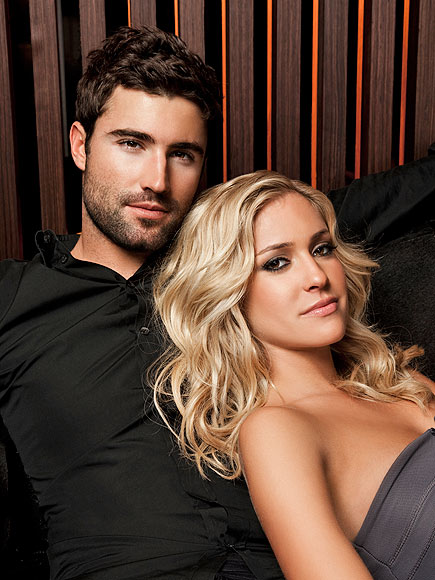 Relationships aren't for everyone. They can be complicated and time consuming. Yet for those of you who are looking for that special someone, make sure you are looking in the right places. There are hundreds of potential candidates out there, making it difficult to choose one. You have so many different variety of people from the sexy blonde at the bar to the college dropout turned rapper who last album is a best seller at your local gas station. But with that said, overall there are realistically only two types of people to being in a relationship……the good ones and the bad ones. Today we are going to focus on the people you should probably avoid when it comes to forming a relationship. Here are the type of people you should avoid in relationships.
Cheaters:
You can barely take your eyes off of them, encircled by equally attractive person mingling and chattering about their rough workweek. You watch them noticing you as you notice them, which leads you to walk up to them with confidence and maybe even love at first sight. After making sexual eye contact with one another, you move to a remote location in the venue alone, you discuss interests and hobbies all while negotiating how you two are going to get out of there without your friends knowing. During the conversation, they sarcastically admit to being in a relationship, now yes it may sound very sarcastic or a cry for help; but make no mistake it is defiantly the truth. Now you've had a few drinks in your system and now you're starting to think to yourself "Fuck it! What they don't know, won't hurt them." With that in mind you go on to having one of the best nights of your lives. Never begin a relationship with someone who is down to cheat. If they can cheat on them, they will defiantly cheat on you. You may be good, but you're not that good!
The couple that only argue:
The beginning of any relationship should be full of excitement. You should be powerless in keeping your hands off of each other. It is the stage where pet names are still sexy, and you never want to leave each other side. If you and your significant other are moments away from committing manslaughter within the first couple months of your relationship…..RUN! Your honeymoon period should not be an episode of Chad Johnson and Evelyn Lozada.
Serial Daters:
They meet someone knew and three days later their changing their facebook to "In a relationship. Two days later, their changing their facebook to "It's complicated". Three weeks later, their facebook relationship status is back to "Single". You see this person crazy relationship cycle about seven times a year as they bounce around from relationship to relationship. They don't know how to be single and they don't know how to make a relationship work either. Dating this person is like playing a never ending game of Russian roulette, you might try your luck, but sooner or later that bullet gonna come out.
Gold Diggers:
For as far back in history as you can go, a man has always taken care of his woman. Men are supposed to be the breadwinners. We bring home the bacon! Even in modern times with the progress women have made, some even match their husbands salary or can even make more, but women are always dependent on their man for certain things. However, there is a fine line. After as certain point in the relationship, finances should become split or shared to some degree. If all she seems to want to do is spend your money, get out of there, and fast. Men, if you are a hard worker with a six-figure salary and a less than average appearance, trust that she's not in it for your personality. Just like men are shallow, women are too.
Your Best Friend's Ex:
It's an unwritten law amongst friends, do not ever, ever, ever, date the ex. It doesn't matter if you knew the person before you knew your best friend, how they broke up, It does not matter whether it has been six months or six years, I don't care if you friend even told you before he died to make sure you treat her nice, you just do not do it. Bros before Ho's or Chicks before Dicks, No one is worth ruining a friendship for.
Scrubs:
The ultimate trickster on the planet, the only thing worse than the devil himself is a low down dirty scrub. The greatest trick that the devil ever pulled on mankind is by convincing the world that he did not exist, the greatest trick a scrub can ever pull on anyone is by turning nothing into something at your expense. You usually meet these people at a club or house party and they seem like the most popular people you have ever met. Their very charming and can get into any girls pants the first night. You will give them your number and will wait patiently by the phone for them to call you about a first date. As soon as the first date comes, so does the excuses. They won't be able to pick you because something is wrong with their car, they can't pay for dinner because their card all of a sudden got declined, and don't worry about drinks because water free. Now scrubs are great at apologizing and will end every apology with "I promise I will get you next time." Six months later, they still haven't got you anything and your bank account is less than your weight….when you were 12.
Siblings:
Self-explanatory! Stay away from the family, unless you feel like you're destined to be on Jerry Springer.
Cougars:
While hooking up with an older woman is every man's dream, leave it at that. This is the woman who makes a scene at the bar after a few too many drinks. She's the one who satisfies your old elementary school teacher fantasy. She may even be your old classmates' mom. If you are able to seal the deal, congratulations you just inspired men everywhere. You will forever be that guy. But leave it at a one-night-stand. At 25 years old, you don't need any baby drama. With an older woman comes greater responsibility, and it just isn't worth it. So get your trophy and pack it away for good.
Bi-Sexuals:
Everyone (Yes even woman) love a threesome. If you are able to succeed in this, I salute you. However, never date someone who can't make up their mind. When you are dating a person who likes men and women, you need to stay on your toes. Taken or not, it already difficult when you're competing for either or, but now you are competing for them with everyone. When it comes to a girl who's into both, it only broadens the spectrum. After a while, the novelty of some girl on girl action will disintegrate. Cheating is cheating, whether it's a man or woman. So beware because this species is dangerous, conniving, and deceptive. They are our greatest weakness. You can't live with them, but God knows you can't live without them.