It is almost impossible to go through it without at least one tough breakup Many of us have many exs, but they can all be placed in two distinct categories. There are the types you forget about with ease and then there are the ones that can still hurt to this day. Post-breakup communication often turns into a game. The game is simply a test of which one of you can be the most successful after the relationship. It's all about getting ahead of them in every possible way, getting back at them for what you thought they did to you and showing them what they have missed out on. Ironically, this turns into one of the biggest motivators that we as humans have. Thus we have complied the best ways to get back at your ex. This is like a revenge like no other and by reading this you will grasp the advantage.
Rid Yourself of the Memory:
Sure, we all wish the Men in Black mind eraser to rid us of our relationship memories, but unfortunately we don't. The first step would be to get rid of anything that reminds you of them. Anything that even remotely comes close to giving you a thought about them you must get rid of right away. This is more so for your own and it is the preliminary step in any break up. If you're holding onto something you'll never be able to get the revenge you seek.
Conduct Yourself Maturely:
One of the biggest mistakes people make when they are going through a breakup is being immature and giving the appearance of being attention hungry. This includes making statuses that have subliminal meanings and taking pictures with "hot" members of the opposite sex, which are both signs of immaturity and being desperate for attention. Yes, you do want to get back at them, but you want to be discrete in the process. Be mature and don't stoop down to their level.
Succeed In Life:
Nothing kills an ex like seeing their ex find success in life. Of course going through a break up motivates a person to make the other feel like they missed out on something by leaving them. How do you make them feel like they have missed out on something? By simply motivating yourself and attaining extreme success. This success will put your ex in a black hole and will cause serious jealousy as well as the feeling of missing out on something great, which is of course the end goal.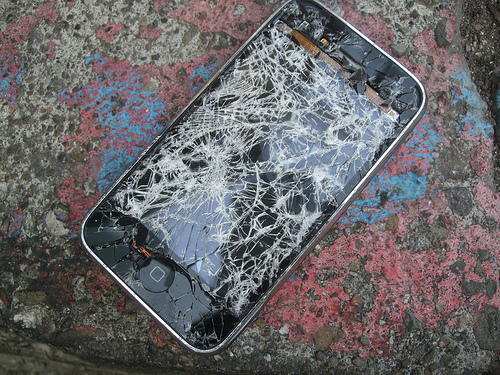 Cease All Communication:
Even during a break up the two parties still manage to talk here and there, but you must begin to give the silent treatment to really get back at them. Don't answer texts, emails or phone calls. Yes, this may seem extreme and pretty cold, but the silent treatment is the true identifier of separation. Not only will it cause extreme anxiety from never receiving a response, but it's also a great way of getting revenge. Cut communication off with her friends and any one else you two know mutually.
Move on:
One of the biggest revenge tactics is actually moving on. Nothing kills an ex more then seeing you have moved on with someone who makes you happier then they ever have. Of course via Facebook she will notice that you have moved on and that will be the dagger in the heart. Be sure to find someone who is actually a better person and puts you back into that honeymoon stage. This will likely hurt your ex more than anything else.
Be Spiteful:
Yes spite can seem to be childish but everyone does it. Make sure with your new partner you spite your ex as much as you can. Do the things that your ex wanted to do together with your new partner. Spoil her and be the best possible companion she can have. This will allow it to go through the grapevine as everyone talks and your ex will eventually find out.
These are the stepping-stones for getting back at your ex. With these steps it will allow you to come out victorious in the game that you and your ex play.